XIVth Congress of the International Association for Occitan Studies
"Occitan meets Romance studies"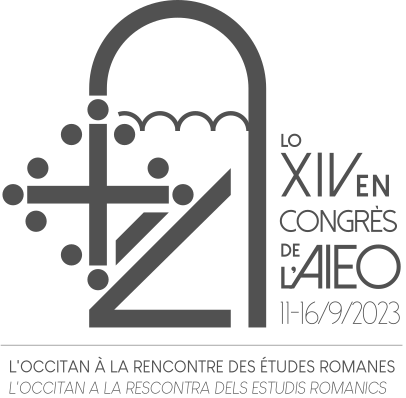 Logo: Tim Sockel
The XIVth Congress of the AIEO will take place 11-16 september 2023 at LMU University of Munich.
31st January 2023 : Author notification has started ! 111 colleagues from 12 different countries sent us communication proposals, from Japan to Canada. It will take us a couple of days to send out all the notification e-mails.
The online registration platform will open March 1st, 2023 because of a change in the payment service provider. Thank you for your understanding.